Cefas – The Centre for Environment, Fisheries and Aquaculture Science provides world-class science for the marine and freshwater environment. Our scientists and technical experts work in the UK and across the world to ensure our seas remain healthy and our seafood is safe and sustainable, in support of sustainable blue growth.
Case Study – Jurassic Sea Farms Limited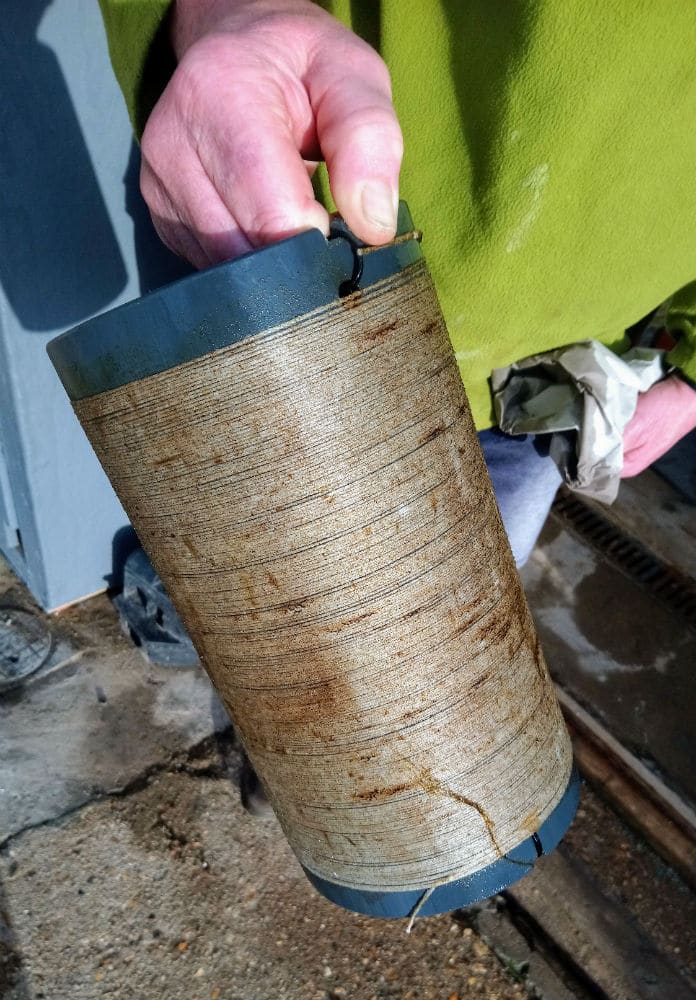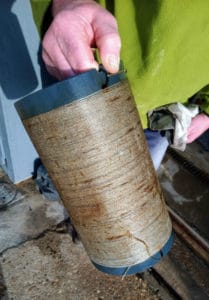 Cefas will be working with Jurassic Sea Farms Limited to analyse the biomass they produce in Portland Harbour, below is a brief summary of the project which is due to start in November 2019. The project was originally due to start in February but has been delayed due to delays installing the longlines.
Proposal aims:
Collect samples of sugar kelp to investigate the physiology, histology, chemical composition and possible presence of biotoxins.
The results will:
Provide information for Jurassic Sea Farms Limited for growth rates, biomass composition, possible contaminates, suitable harvest dates.
Validate existing Cefas models
Inform policy advice for the Food Standards Agency who currently have no UK specific safety and hygiene standards for seaweed related products
Provide baseline data to inform regulation for the emerging seaweed aquaculture industry in the UK
Demonstrate methodologies and knowledge gaps to inform future research.
Case Study – Dorset Cleanerfish Limited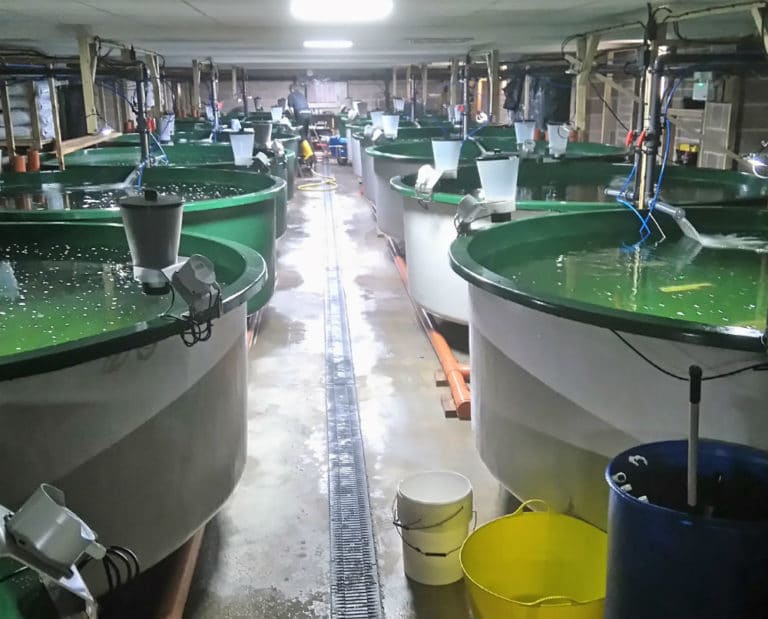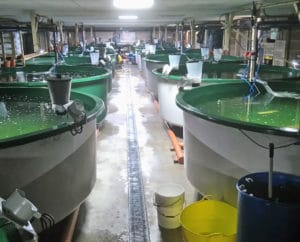 The Scottish salmon industry produces 170,000 t/yr of salmon in sea cages along the west coast of Scotland and in Orkney and Shetland. In recent years, the industry has had recurring problems with sea lice infestations that weaken the salmon making them more susceptible to other diseases. This issue has been highlighted in the press and media recently and is causing concern within the industry and environmental groups.
In the past, the industry used various chemical treatments to reduce lice populations. However, lice have become resistant to these chemicals and there are also environmental issues when the chemicals and their residues are released into the sea.
Recently the industry has turned to use biological methods of control in the form of 'cleanerfish' which co-habit with the salmon and feed on the lice. The two main species used are ballan wrasse and lumpfish.
Dorset Cleanerfish Ltd is a joint venture company between the largest salmon farming company in the world, MOWI and a local company Native Marine Centre Ltd. The company was the first lumpfish producer in the UK and has been producing lumpfish since 2013.
Today the company has production units in Portland Port and Castletown and employs 7 people and produces 750,000 fish/yr.